Gulf  "job seekers" want Govt to clear "vaccination-issues"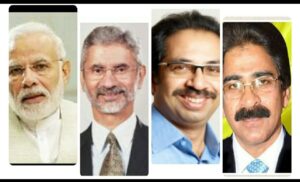 Gulf  "job seekers" want Govt to clear "vaccination-issues"
"Indian expatriates contribute $ 80 billion to the Indian Economy. Under extreme covid conditions hitting employment, request immediate vaccinations to job seekers in Gulf and employees going back, who have come on leave etc, " said Mr Abdul Rehman C.H President of Indian Personnel Export Promotion Council- IPEPCIL
The vacancies will be filled up by Pakistan and Bangladesh employees. The other issues are Vaccination certificates, which are acceptable in GCC. Covishield is certified as Oxford-AstraZeneca there, so our Govt have to notify the same in GCC.
Updating of passport nos in Vaccine certificate will help the verification process abroad.
Covaxin is not yet in the approved list of WHO, there is an urgent need to include it in the WHO list.
The IPEPC is also writing to Maharashtra CM Mr Uddhav Thackeray to give preferential vaccinations to Job seekers as the govt is already giving vaccinations to students going abroad
In Kerala CM Pinarayi Vijayan has given preference in vaccinations to GCC job seekers