Sameer Wankhede: NCB's Relentless action against Mumbai Drug Mafia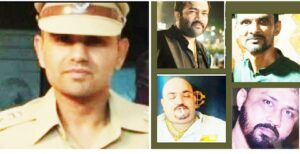 Sameer Wankhede: NCB's Relentless action against Mumbai Drug Mafia
It looked impossible to control the Mumbai Drug Mafia.But the continuous action against the dangerous Drug Mafia in the last one year has rattled the illicit drug trade in Mumbai and the Bollywood consumers shaken. Mumbai had become a haven of dangerous supply of drugs affecting the teenagers. Mr Sameer Wankhede has effected "daily operations and arrests" of Drug Peddlers in Mumbai.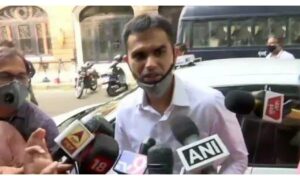 NCB-Mumbai zonal chief Mr Sameer Wankhede
said
"launched an operation at Veera Desai Industrial Estate Road Andheri (W), Mumbai and seized a total 157 gram of Mephedrone on 01.06.2021 and intercepted an Indian national namely Sohail Shaikh. Interrogation of the said accused is going on.
On disclosure of Sohail Shaikh, a team of NCB Mumbai raided the house of Mohd. Firoj Maula Shaikh at Veera Desai Road, Andheri (W) in the late night of 01.06.2021 and recovered 102 grams of Mephedrone and cash Rs. 1,43,000/-.  As per disclosure of Sohail Shaikh, Mohd Firoj Maula Shaikh is main supplier of Mephedrone in Veera Desai Road. NCB Mumbai registered the case in Crime No 51/2021."
Before Mr Sameer Wankhede took over, Mumbai never expected that Drug Dons like Arif Bhujwalla, Chinku Pathan, Danish Chikna alias Danish Merchant, Babloo Patri  and suppliers to Bollywood be tracked, hunted and arrested. All the Big Drug Don's of Mumbai are behind bars. Few like Ajmal Totla are left.
Ajmal Totla operates from Mahim west, yet to be arrested. But Sameer Wankhede and Mumbai team made dare-devil arrests against bigger dons operating from South Mumbai and Suburbs. That Arif Bhujwalla was so complacent and confident that he had set up "MD mephedrone factory" in the 5th floor of the Building in south Mumbai where he resided.
Chinku Pathan- his relative , operated openly outside Masjid Bunder Station, area where Pathans lived and operated. Danish Chikna operated freely , Babloo Patri- controlled the entire eastern and central suburbs , the entire Railway belt Kurla, Chunabhatti, railway tracks were totally in his control. No enforcement agency dared to go to the railway tracks to arrest Babloo Patri. His Business of illicit drug trade was bravely conducted there.

The residents of Mumbai today are confident, that the NCB can be approached and action will be taken